Whether it's to change your appearance, increase your confidence, or just for a special occasion, colored contact lenses are a popular beauty tool. They can help you achieve different looks and make your eyes more noticeable. Here is some fascinating information about colored contact lenses.
How to Maintain the Sparkle in Your Eyes
As the saying goes: "The eyes are the spirit of the features". As the "Windows of the Soul", we can directly reach a person's heart through the eyes. If a person's eyes are bright and clear, as if the light of the whole person shines directly through the eyes, then such eyes must be unforgettable. And if a person's eyes are not good-looking and their eyes are cloudy, then our first impression of him will be greatly reduced.
The sparkle in your eyes is not just a reflection of light. It's a reflection of your inner vitality, health, and emotions. Maintaining the sparkle in your eyes is crucial not only for your appearance but also for your overall well-being.

Some tips to help you keep the twinkle in your eyes:
Get Adequate Sleep:
Adequate sleep is essential for the health of your eyes. Lack of sleep can lead to eye fatigue, redness, and puffiness. Aim for 7-9 hours of quality sleep per night to ensure your eyes have enough time to rest and rejuvenate.
Stay Hydrated:
Dehydration can lead to dry and tired-looking eyes. Make sure to drink plenty of water throughout the day to keep your eyes moist and comfortable. Limit caffeine and alcohol intake, as they can contribute to dehydration.
Maintain a Balanced Diet:
A well-balanced diet rich in vitamins and minerals is essential for eye health. Include foods like leafy greens, carrots, fish, and nuts in your diet, as they contain nutrients like vitamin A, omega-3 fatty acids, and antioxidants that promote healthy eyes.
Protect Your Eyes from UV Rays:
Prolonged exposure to the sun's ultraviolet (UV) rays can damage your eyes and diminish their sparkle. Wear sunglasses that block 100% of UVA and UVB rays when you're outdoors to protect your eyes from harm.
 Follow the 20-20-20 Rule:
If you spend a lot of time looking at screens or doing close-up work, remember the 20-20-20 rule.  Every 20 minutes, take a 20-second break, and look at something at least 20 feet away. This practice helps reduce eye strain and keeps your eyes refreshed.
 Avoid Smoking:
Smoking not only harms your overall health but also affects your eye's sparkle. Smoking increases the risk of eye diseases like cataracts and macular degeneration. Quitting smoking can improve your eye health and the appearance of your eyes.
 Manage Stress:
chronic stress can take a toll on your eyes, leading to eye strain and fatigue. Practice stress-reduction techniques like meditation, deep breathing, or yoga to keep your mind and eyes relaxed.
 Maintain Good Eye Hygiene:
Proper eye hygiene is essential to prevent eye infections and irritation.  Avoid touching your eyes with dirty hands and replace your contact lenses as recommended by your eye care professional.  Clean your eyeglasses regularly to ensure clear vision.
 Regular Eye Check-ups:
Schedule regular eye exams with an optometrist or ophthalmologist to monitor your eye health.  Detecting and treating eye conditions early can help preserve your vision and the sparkle in your eyes.
 Express Your Emotions:
Your eyes are a window to your emotions. Expressing your feelings through your eyes can add depth and sparkle to your gaze. Laugh, smile, and let your emotions shine through, as this natural radiance can make your eyes more vibrant.
Maintaining the sparkle in your eyes involves a combination of healthy habits and self-care. By prioritizing eye health and overall well-being, you can ensure that your eyes continue to captivate and reflect your inner vitality.
The Real Impact of Contact Lens Wear
Contact lenses are an incredible breakthrough in eyewear that not only improves vision but also enhances aesthetics. The benefits of wearing contact lenses instead of traditional glasses have led to their increasing popularity in today's society.
When considering the benefits of contact lenses, improved vision and personal appearance immediately come to mind. Surprisingly, over 80% of individuals experience an increased sense of attractiveness while wearing contact lenses. All the contact lens wearers widely testify to a multitude of unique advantages that empower and elevate their overall quality of life.
A recent international online survey involved over 35,000 participants, including 5,347 contact lens wearers, to explore the deeper emotional benefits of wearing contact lenses. These findings reveal some interesting insights. It's no surprise that wearing contact lenses can boost self-assurance, as looking better often translates to feeling better. An impressive 80% of respondents agreed that wearing contact lenses makes them feel confident. What's remarkable is that feeling confident doesn't necessarily require elaborate grooming or heavy makeup. In fact, more than 90% of those surveyed believe that contact lenses give them a natural appearance.
Nearly 90% of contact lens wearers have expressed agreement that wearing contact lenses has greatly enhanced their quality of life. It empowers them with the freedom to live life on their own terms. Moreover, the impact of contact lens wear is even more remarkable among individuals who wear them regularly. Those who wear their lenses more frequently (4-7 days per week) express an even higher level of agreement with the benefits associated with lens wear. In practically every aspect, from enhanced quality of life to boosted self-confidence, including a greater sense of visual clarity compared to wearing spectacles, approximately 8 out of 10 wearers concur with these significant and emotionally fulfilling advantages.
The survey involved a diverse range of participants, highlighting its significance and relevance. Both men and women expressed agreement regarding the advantages of wearing contact lenses, such as feeling attractive, confident, youthful, and true to themselves.
Moreover, these advantages remained stable across various age groups and are in line with previous research conducted on young contact lens users. This suggests that children and adolescents similarly benefit from an enhanced quality of life, improved physical appearance, athletic capability, and social acceptance.
Natural Look:One of the biggest benefits of wearing contact lenses is that they can provide a more natural look. Contact lenses don't block your eyes or leave marks on the frame compared to traditional glasses. This means your facial features can be more accentuated and your appearance more natural. This is especially attractive for those who don't like the look of glasses or need to change their look frequently.
Adapt to various activities: Wearing contact lenses also makes you more comfortable with various activities. Whether for sports, outdoor activities or social gatherings, contact lenses are easier to wear than traditional glasses. They won't shake around during exercise or get wet from rain, making them ideal for an active lifestyle.
Expand your horizons:Contact lenses are designed to broaden your field of vision. Without the limitations of glasses frames, you can enjoy a wider field of vision without being blocked by frames or edges.
People who like to wear makeup will find it easier to wear contact lenses to match their makeup. You can freely choose a variety of eye makeup styles without worrying about lenses interfering with your eye makeup, which makes it easier for you to try out new makeup looks and fashion styles.
Most importantly, contact lenses are an effective method of vision correction. They can correct vision problems such as nearsightedness, farsightedness, and astigmatism, giving you clear vision without having to rely on traditional glasses or surgery. This is a safe and reliable option for those who are unwilling to undergo eye surgery.
Wearing contact lenses can boost your self-confidence. Many people feel more confident when not wearing glasses, which they believe makes their appearance more attractive. This increase in self-confidence can have a profound impact on both your personal and professional life, empowering you to navigate the world with enhanced assurance.
Creative Uses for Old Contact Lens Cases
As a contact lens wearer, it is common to accumulate a collection of unused cases in the medicine cabinet. It is crucial to replace your contact lens case every one to three months, resulting in an accumulation of four to twelve new cases annually. Even though these small containers may seem insignificant, they have a multitude of creative and practical uses. Let's delve into how we can maximize the utility of those old contact lens cases.
Old contact lens cases are perfect for storing small jewelry. You can put some small accessories, such as rings, earrings, necklaces, etc. in the box so they don't get scattered in a drawer or jewelry box. Keeping your jewelry organized not only ensures neatness but also prevents them from becoming tangled.
Contact lens cases are perfect for travel due to their compact size. You can pack some shampoo, conditioner, body wash or body lotion in the box to use on the go. By doing this, you can avoid carrying bulky bottles and minimize the weight on your luggage.
Travel Grooming Product Case
The Travel Grooming Product Case allows you to conveniently bring your essential toiletries during your travels. Instead of spending on expensive travel-sized items, you can repurpose your old contact cases to store hair gel, face cream, foundation, lip gloss, and more. This has the added benefit of saving space in your luggage and maximizing the use of products you already have at home.
You can also use contact lens cases to store medications, particularly if they require regular intake. Ensure to clearly label the box with the medication's name and dosage to conveniently carry and remember taking it on time. When you need to take your daily pills or vitamins with you, an unused contact lens case allows you to easily throw them into your bag or pocket without worrying about them getting lost or damaged. If you prefer to have certain medications on hand, like aspirin or ibuprofen, these boxes provide convenient storage solutions. (Note: This is not a child-safe way to store pills.)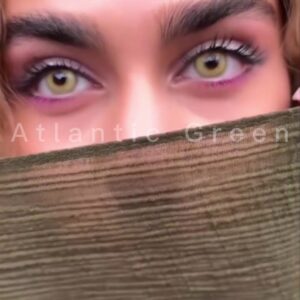 These small boxes can also serve as convenient tool storage solutions for items like screwdrivers, screws, nuts, and pins. These versatile gadgets prove useful in everyday life, and the compact size of contact lens cases allows for hassle-free portability.
If you are someone who likes to grow, the contact lens box can be used as a container for the seeds. You can put some soil and seeds in the box and transplant them into the garden or pots when the time is right.
Storing cables and headphones
To avoid getting the headphone and charging cables tangled together, you can roll them up and put them in a contact lens case. This ensures your cables remain neat and well-organized, simplifying cable retrieval. Additionally, earbuds are prone to damage and tangling when stored in bags. However, storing them in a contact lens case not only protects the earbuds, but also keeps the cable tidy. Simply cut a notch on each side of the contact lens case so the stem of the earbud fits flat with the rest inside the storage. Screw on the cap and wrap the wires around the center of the case for a perfectly packaged set of headphones.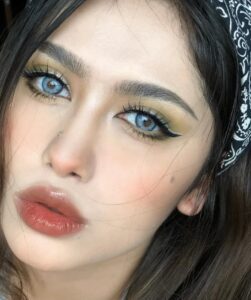 The contact lens case can also be turned into an emergency sewing kit. You can put some different colored threads, needles and buttons into the box for emergencies.
Old contact lens cases have a surprisingly wide range of creative uses. They can be used for organizing small items, providing convenience during travel, storing medications, and much more. By repurposing these small boxes, you can not only make better use of them but also contribute to reducing waste. So, instead of discarding old contact lens cases, consider the various ways you can reuse them.